The Founder / Chairman of Good Samaritan Ministries is a man whose heart beats in time with that of the Almighty God, being totally sold out for the lost. With a vision to see the nations saved through JESUS one soul at a time,  He is fixed in the view that each and every soul is precious to the LORD, so precious that JESUS would die for them. A born leader he has mentored a team of like-minded people to produce a ministry that is like a combine harvester in the mission for the souls of the lost. Your Prayers and partnership will help us to reach more people for The Gospel.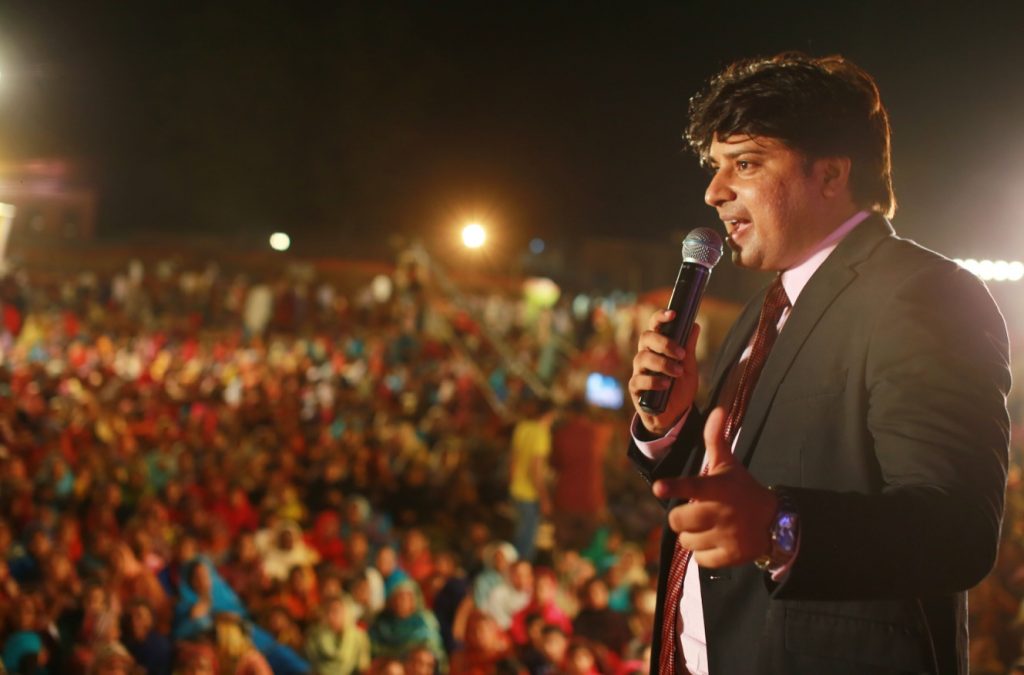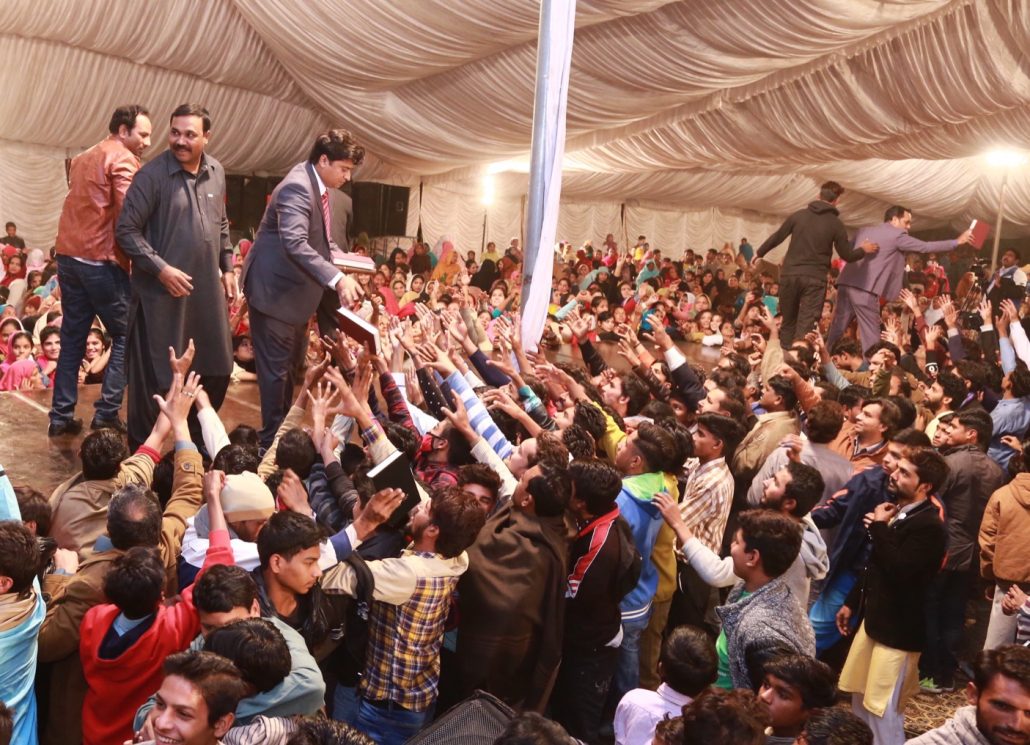 How much does your Bible mean to you? To these believers, it would mean the world to have their own Bible, and to be able to read the Word of God. There is a great hunger for the Bibles in Pakistan. The Bible is great gift to give someone. The Bible is Word of God and It has power to change anything and everything.  DONATE For Bibles.
Evangelistic Meetings
Share Gospel, Save Nations
The end times are drawing in and we need to ensure that every soul upon the face of the earth has the opportunity to hear the Gospel and repent.  As believers we are all responsible for this. We arrange Revival Crusades in Pakistan where thousands of people come to hear The Good News of JESUS Christ. Pakistan is country of 207 Millions of people and there is great opportunities to share The Gospel and win souls for JESUS. The Message of Cross has power because JESUS died on the cross and rose again from the third day. HE conquered it and has victory over death. I believe that God has great plan for everyone and HE loves sinners and HE gives chances to everyone to repent and accept JESUS as their personal LORD and Saviour.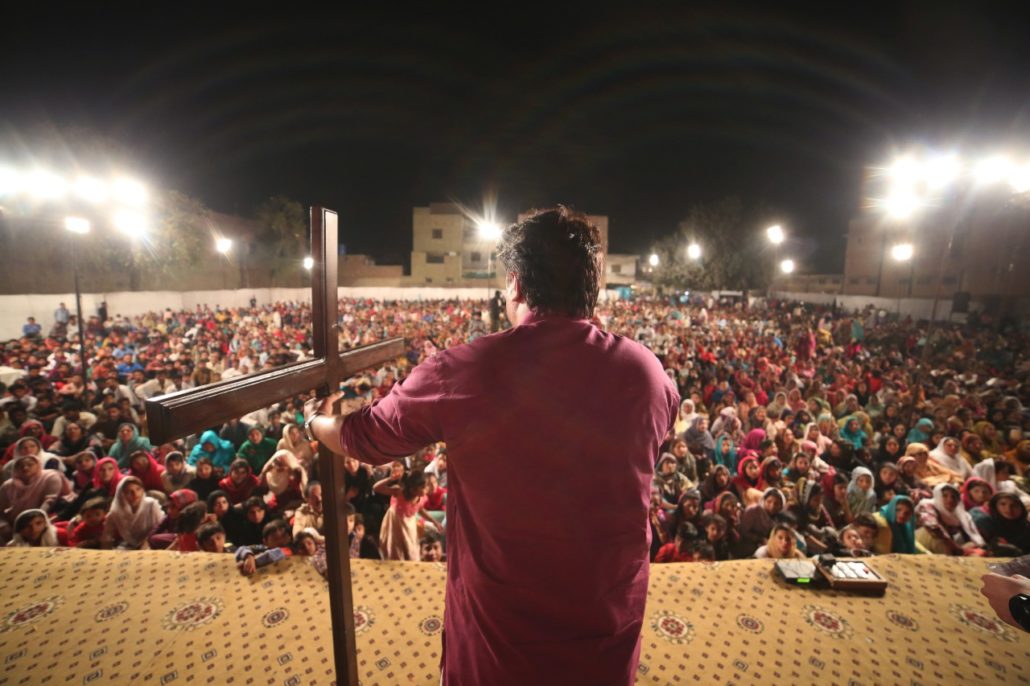 Heaven is Rejoicing !
We arrange Evangelistic Revival Crusades in different cities of Pakistan to share The Good News of Jesus Christ. We believe The Word of God will does the Work of God, so we have to share The Gospel before it is too late. It is very important that we share about our LORD Jesus who was crucified, buried and who was resurrected on third day. HE is our risen KING.  
The Great Commission is our Responsibility !
In every way possible the nations need to hear about the Gospel of JESUS, spreading The Gospel of JESUS to the nations was not an optional extra for the more spiritual of Christians, but it was a command for all believers.