Why We Distribute Bibles?
Dr. Naeem Nasir has a vision to distribute Free Urdu Bibles in Pakistan to provide access to everyone the knowledge of our Lord God. Dr. Nasir is the Founder/President of Good Samaritan Ministries (GSM). The ministry consists of planting churches, having revival crusades, helping widows and children (orphaned or otherwise); plus, other social work as part of the Good Samaritan Ministries. Since its inception in 2009, Bible distribution has been the most important part of the ministry. GSM has distributed thousands of Bibles during their large Revival Meetings in Pakistan. People have received free Urdu Bibles to read and know about God. And this has changed many lives.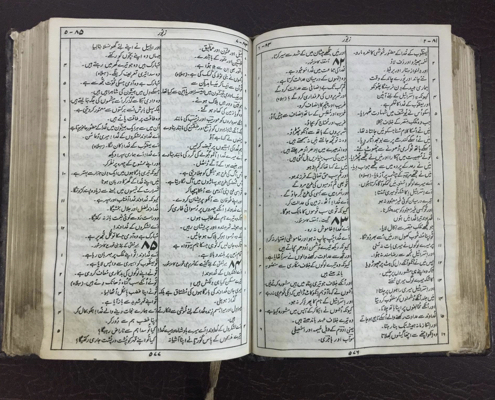 In the beginning, God was changing this family to use the family for His Kingdom. And this was all happening through one Bible in the home. Today, because of that one Bible, the whole family is serving the Lord and spreading His Word in Pakistan. Most importantly Dr. Naeem Nasir, The President of Good Samaritan Ministries, who is the key person doing all this work for the Lord in Pakistan, has a vision that if a singular Bible can change his life and his family's; then the Word of God still has the same power to change many other lives. We never know when God will change someone's life and use him/her for His glory. Will you join us and help us change lives in Pakistan? We are praying that LORD sends floods of Bibles to our ministry so Dr. Naeem and his team can distribute Free Urdu Bibles in  large Revival Crusades in Pakistan (these crusades can be extremely large), wherein Dr. Naeem will share The Word of God and also distribute Bibles. We are trusting God for thousands of people to receive Jesus Christ as their personal Lord and Saviour through those revival meetings in Pakistan.
GSM is actively involved in spreading the Word of God to those who are not yet reached. A major way of spreading the Gospel is to distribute Bibles. It directly gives the recipient the ability to read the Words and Commandments of God. It is written in scripture that: "So as my Word that goes out from my mouth, It will not return to me void (empty), but will accomplish what I desire and achieve the purpose for which I sent it." Isaiah 55:11. We need to reach those who have not found the path to eternal life and teach them the message of love and peace. We, at GSM, give out Bibles and teach them that He (Jesus Christ) is the only way to eternal life. We tell them that God has given HIS son to save this world, and he is the way, the truth and the life John. 14:6. Those who accept Him into their lives need a Bible to read; so they can become stronger in the faith. We need Bibles every month for our events in different cities and towns. I pray that Lord will speak to you to make a donation for Bibles. Together, we can change many lives. May The Lord richly bless you.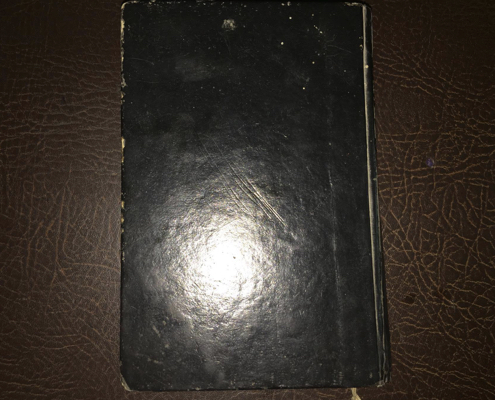 The Word of God has power to change lives. We would like to share with you Dr. Naeem's personal testimony that shows why he is so passionate about distributing Bibles. There was a time when the founder of Good Samaritan Ministries had only one Bible in his family home. There were 7 brothers and sisters, plus the parents. Nine family members and only one bible was available in their home. They had to wait for each other to read the Bible. His father was a school teacher, so he read the Bible first thing in the morning. Then his mother read before she started cooking for the children. Then his elder sister, then Dr. Naeem and then his younger siblings. So they had to wait their turn before they could read the Bible in the morning before going to school.
Subscribe For Monthly Support For Bibles.
Good Samaritan Ministries
28 Elm Close Long
Bennington, Newark,
Lincolnshire NG23 ,
5EZ, UK
---