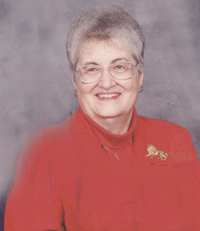 What an awesome God we serve! Isn't it amazing how our Heavenly Father loves to surprise us with His plans and purposes for our lives when we least expect it. During a painful bout with kidney stones, I cried out to the Lord in pain. He gently spoke to my heart that He desired for me to cry out for the Persecuted Church as I was crying out to Him for relief from my pain.
I received a map from The Voice of the Martyrs showing the many Countries where Christians suffer and are persecuted for bringing others to Christ. In many countries, the Christians are treated as third rate citizens and kept out of jobs but the lowliest of tasks. I hung the map in my dining room to remind me daily to pray for the Persecuted Church. Then through a mutual friend, I received an email from a young evangelist in Pakistan who heads a team of pastors and evangelists.
He began to reveal to me the heart of the Persecuted Church. They pay a heavy price for being born in an Islamic nation where only 3 % are Christian. It didn't take long for me to fall in love with the Pakistani Christians. I felt their prayers and love for me as they felt my prayers and love for them. It has not been a burden to pray for them, but a delight and unspeakable joy. Due to their prayers for me, I am the healthiest that I have been in years and have been able to discontinue medications that I had taken for years. I praise the Lord for His faithfulness and healing power and I want to do my part in giving back to God for His love and graciousness to me.
I am grateful that the Lord has enabled me to be a prayer and financial support for the beautiful Pakistani Christians. I have been asked to be a representative of the Persecuted Church for Women Aglow International, a world-wide prayer ministry.
Monthly I share reports concerning the Persecuted Churches to my local chapter and many doors are opening to make other churches aware of their plight. As you pray and seek God's face regarding the Pakistani Christians, it is my prayer that you too will come along side these dear people and support them in your prayers and finances to help them reach the lost while there still is time. In their crusades and outreaches, they not only give food for the soul, The Word of God, but they also share their food with the families who attend the services.
May the Lord richly bless you as you help others win the lost to JESUS CHRIST.
Joan Donnarummo
Good Samaritan Ministries
International Director ( USA )